Hello everyone!
I was able to quickly paint up another stand of Russian Pavlovsk Grenadiers, bringing the regiment up to half strength (remember to click on the pictures for bigger versions).
The chap in the greatcoat came already painted in an eBay lot that I won
last month
, and only needed a few touch-ups and a new skin tone to complete (still counts as a painted fig in my totals though!). The other five are all old Minifigs that I also won on eBay; these were in a strip of five figures that I had to clip apart.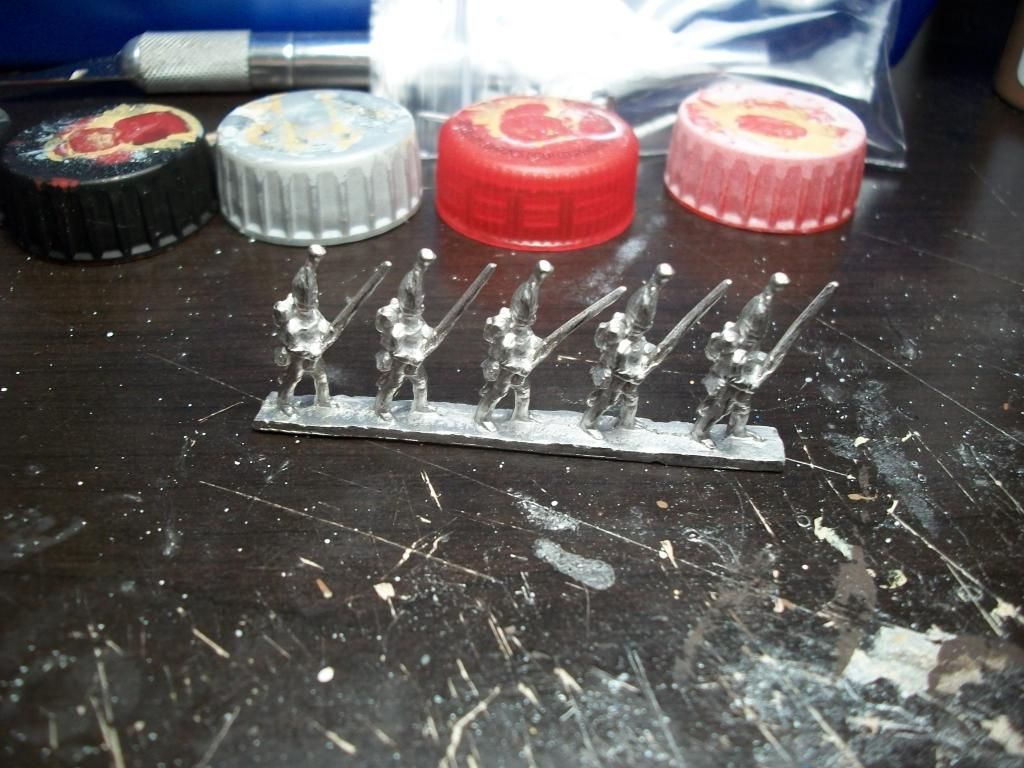 The old Minifigs, five to a strip.
These guys are so easy and quick to paint that I got them done in no time.
Coming soon: As quick as these Grenadiers were to paint, I may try to get the whole regiment done before I leave for boot camp. Also, if my French Foot Dragoons arrive before I leave I'll try to put a review up, and maybe paint a stand's worth as well. We'll see.
Questions, comments and suggestions are always welcomed and appreciated. Thanks for looking!
-Chuck